We live in a special time. Many of us experience it as an extra pressure on our essential humanity. We experience difficulties in connecting with loved ones, maintaining relationships and feeling good about ourselves. 
However, there are a number of simple techniques that can help you regain focus on what is really important.
Time to Thrive is a unique online training and coaching program that enables you to: 
Develop an empowering mindset 
Cultivate a positive focus 
Become a realistic optimist 
Be authentic
Open up a safe, trusting pace 
Establish meaningful relationships 
Work together sustainably 
The trainers and coaches - Steff Vanhaverbeke and Evelien Van Dyck - support you in this unique personal development process. You will be introduced to scientifically based principles and techniques from positive psychology. You will work with assignments, reflection and meditation. You will learn to develop new habits that will make every day a little better. 
The outcome is that you are able to push your limits, feel better and become happier. You are back at the helm of your life. It's your time to thrive! 
Available in days

days after you enroll

Training course
Available in days

days after you enroll

Exercises
Available in days

days after you enroll

Resources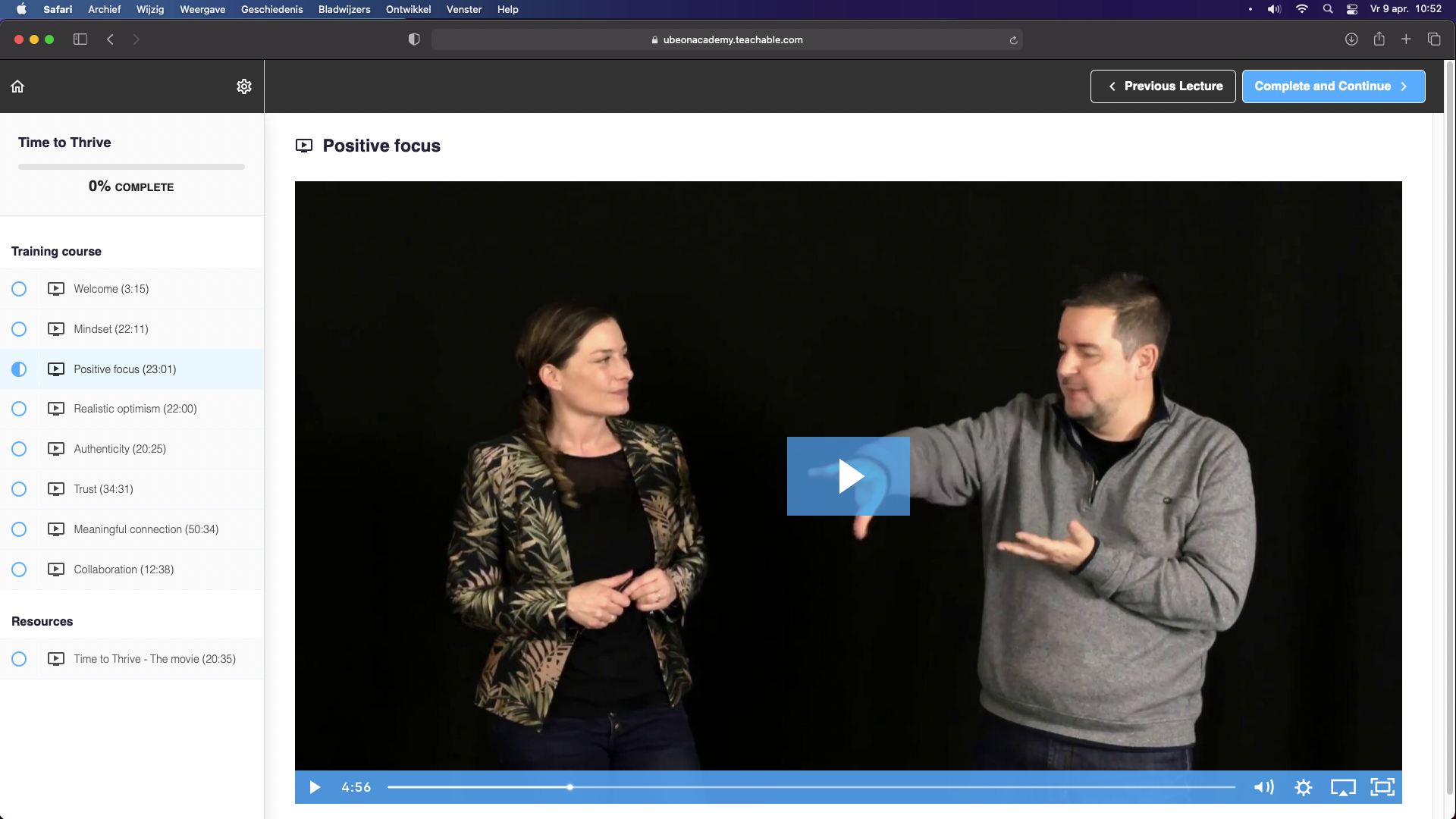 Certified trainers & coaches
Our trainings are presented by certified trainers and coaches. We train people all over the globe!
(Yes, it is a globe).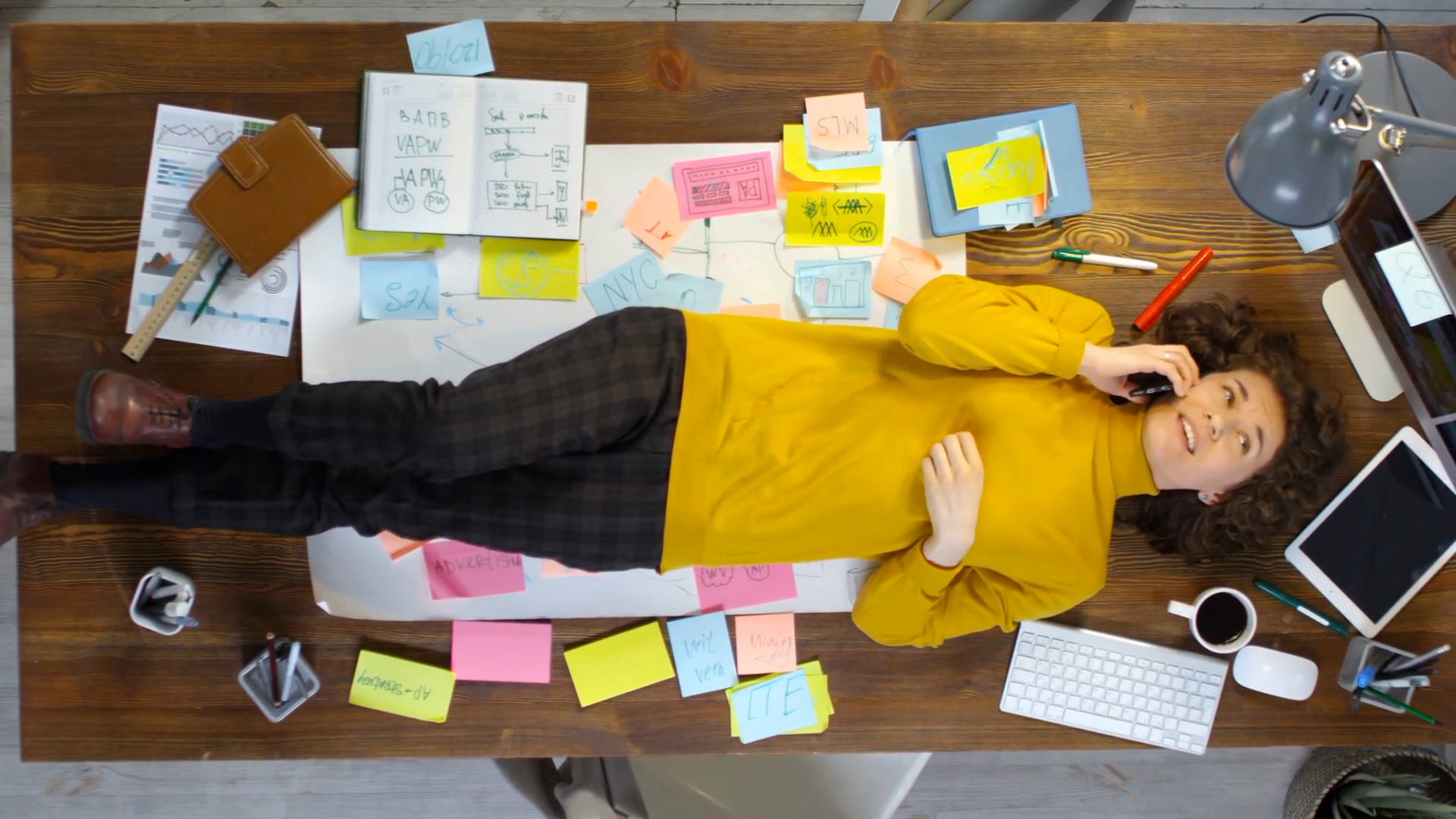 Made for online learning
This training has been specifically developed for online learning. The video clips are short and concise, allowing you to progress easily.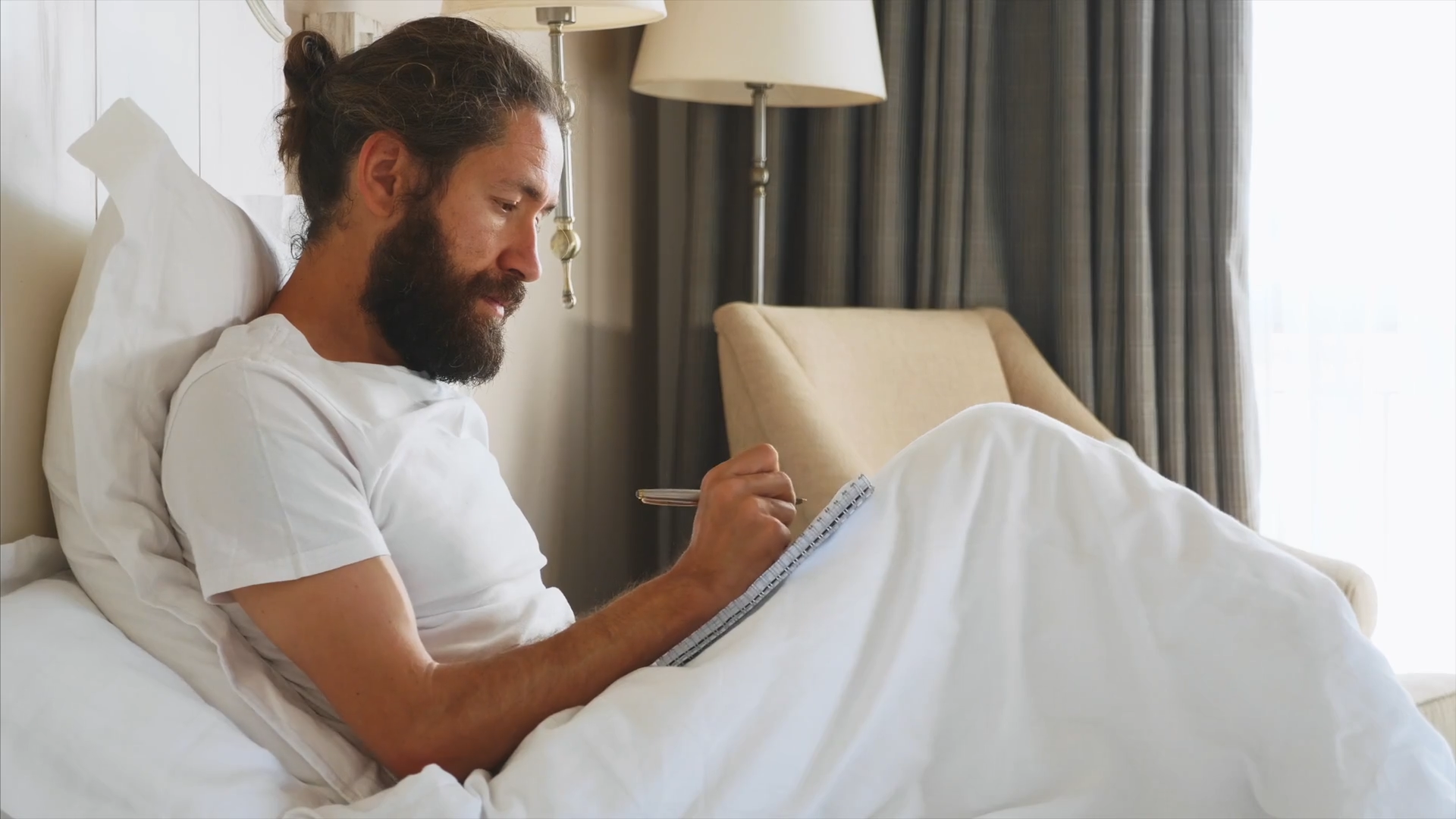 Focus on practice
The focus of our trainings is not on theory but on practical application. The training is peppered with stories and illustrations.
About the trainers
Evelien & Steff are both experienced corporate trainers and mental coaches. They found a common ground in the evidence based practices of neurocognitie sciences and how to apply these in professional and personal life.